The Highest Standard of Chiropractic Care.
Daniel Cheung - Main Chiropractor
Examination and Treatment
During the COVID-19 Pandemic
As per our regulatory body the GCC we recommend patients wear facemasks when attending their appointments.
To protect staff and other patients we do not expect anyone to make or attend an existing appointment if they have any of the COVID-19 symptoms and prefer patients to attend on their own where possible. Our priority at TargetHealth is always the health of our patients, staff, and their families. As such, other than maintaining our usual level of hygiene within the clinic, we are minimising the risk of infection to both staff and patients by
Using Personal Protective Equipment.
Taking additional cleaning measures to prevent and control infection. Please feel free to ring the clinic for further information regarding the extra measures we have in place.
Maintaining social distancing in the waiting room and reception area.
Communicating with our patients to allow an informed choice before attending the clinic.
Producing a risk assessment to mitigate identified risks.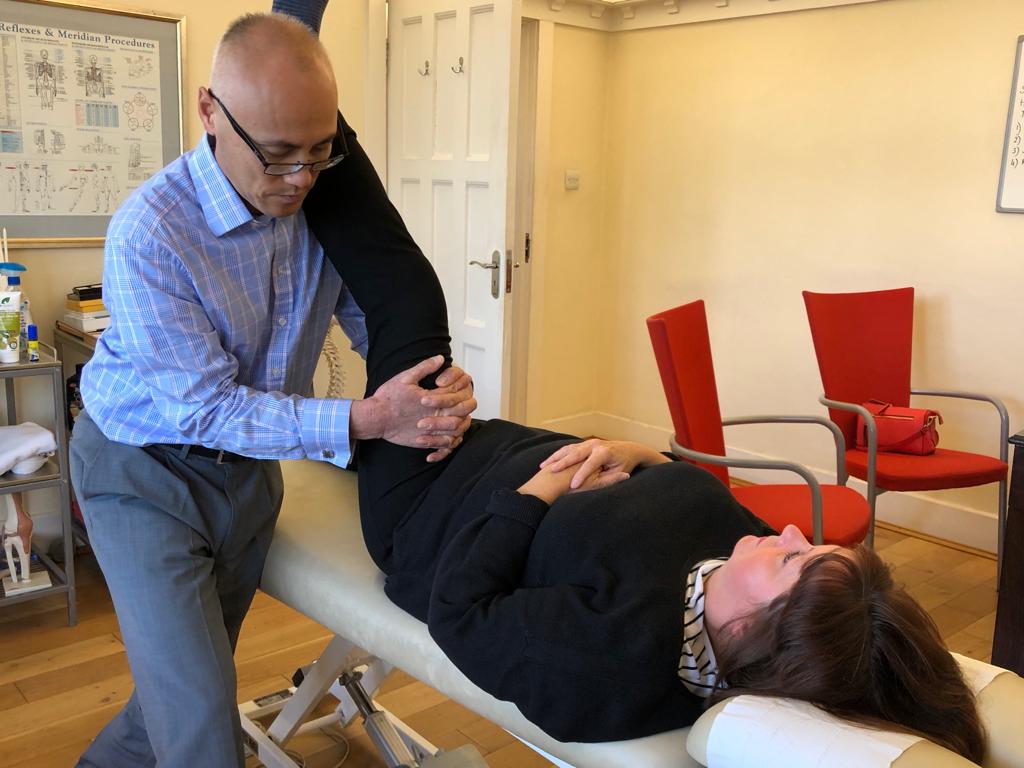 Examination and Treatment
However, techniques used within physical chiropractic examinations and treatments require close proximity and contact between the Chiropractor and Patient. Face-to-face appointments are provided in compliance with the current legal, regulatory and professional guidance from the Government, Public Health England, the Health & Safety Executive, the General Chiropractic Councils and other chiropractic regulatory bodies. Whilst TargetHealth comply with current guidelines for minimising the risk of COVID-19 transmission within the clinic, the risk can never be eliminated completely. Patients should keep this information in mind when booking or attending appointments as patient attendance will be taken as their consent to appropriate face-to-face physical examination and treatment. (For patients under 16 years of age it will be assumed that consent is provided by the parent or legal guardian.)
0
Specialist Chiropractors
What is Chiropractic?
Chiropractors do not require a referral from a GP and specialise in the diagnosis and treatment of conditions which are due to physical/mechanical problems of the joints and their effect on the nervous system.
Chiropractors use their hands to "adjust" the joints of the spine and limbs where altered movements are found.  This will improve the mobility allowing the body to heal and relieve pain.  The body's own healing process will then continue to improve and maintain health.  The treatment is known as "adjustment".
Accidents, repetitive strain, lack of exercise, poor posture, stress and poor diet can all lead to the symptoms of pain; warning the body that it is not functioning properly.  This incorrect function in the spine can cause irritation of the nerves and muscles that control posture and movement.  By "adjusting" the problem joints, this corrects the way the nervous system works. Depending on where the nerve irritation has occurred, the symptoms may include:
Headaches or migraines
Neck or back pain
Chest or abdominal pain
Shoulder, arm, wrist or hand pain
Leg, hip, knee, ankle or foot pain
admin
Turmeric has become a popular supplement in recent years even though it has been used for many years as a spice in cooking. Turmeric is a member of the ginger family and curcumin is...